It is a festival held every year at the Meiji Shrine / Omotesando on the national day of February 11th.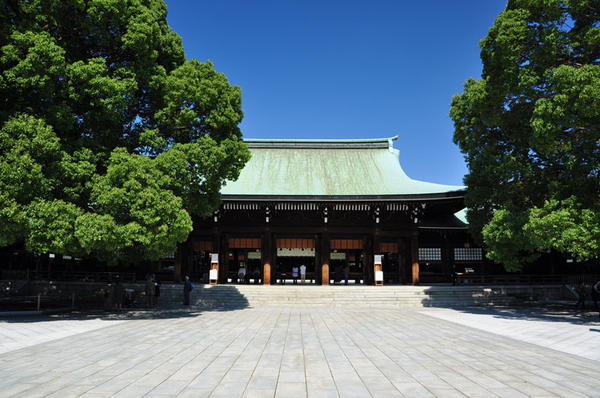 Anyway it's cold, is not this festival a lot of festivals the first day of the year?
It snowed in 2011 as you can see.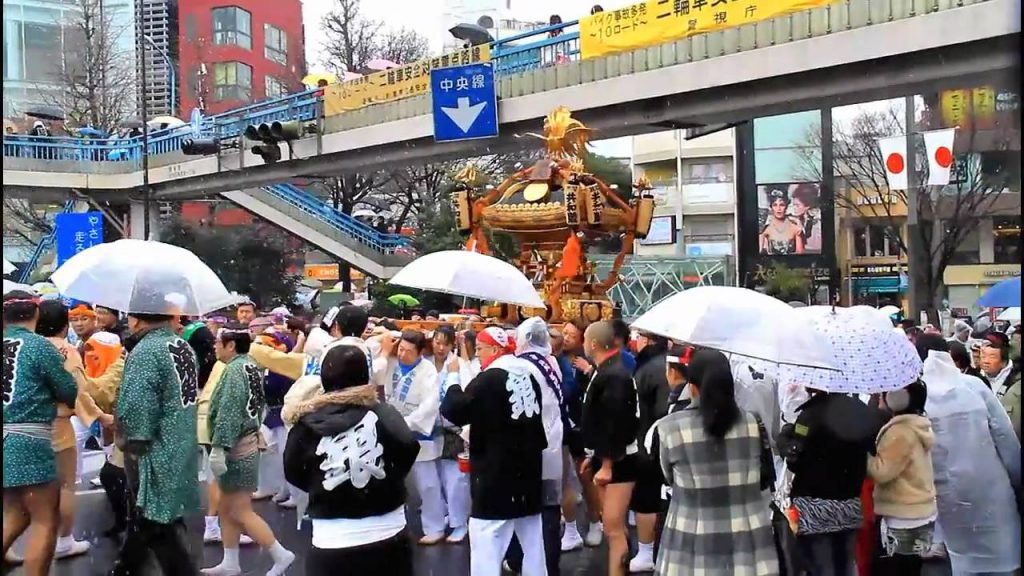 From Omotesando to Meiji ShrineA parade starts from Omotesando (Aoyama dori side) and enters the Meiji Shrine, and 8 mikoshi celebrate the founding in the large courtyard of the shrine.
The parade also participates from kindergarten children from small, medium, high, college students, social workers and others, drum and fellow squadrons, color guards, brass bands, cheerleading, etc. It is held globally by about 6,000 people each year I will.
Go through the torii of Meiji Shrine and slowly advance the approach.
Go through the approach and head towards the precincts.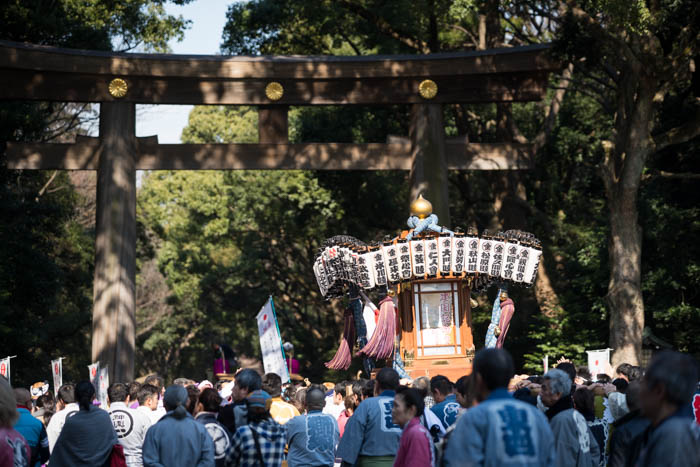 The wide courtyard is filled with eight oshiki shrines and people with a lot of carrying bodies, all at once! Banzai! A shout of.
Inside the precincts filled with shrines and carryers, you can see scenes where couples and relatives crossing the Meiji Shrine celebrate the ceremony.
Congratulations from "Congratulations!" No matter where.
Somehow I will move my hands.
It was cold where snow remained in both 2014 and 2016.
Measures against cold weather are essential.
Venue:Meiji Jingu
open time:Around 10:00 am to 0:30 pm
event date:February 11, Heisei 30 (Sat, congratulation)
Remarks concerning the opening date:1-1 Yoyogisami-ga Town, Shibuya-ku, Tokyo
Access method (other):
For inquiries:Harajuku / Omotesando (near the A1 or B4 exit)