The great festival of Sawara is a festival to be held in Katori city, Chiba prefecture. It is because Sawara city became Katori city as a result of the merger, which is held in Katori city in the area of Sawara. The great festival of about 300 years old Sahara is the name that combines the Yasaka Shrine gion festival in the mainland district in July every year and the Suwa shrine autumn festival in the Shinjuku area in October. It is also one of the three major festivals of the Kanto region, with Kawagoe Hikawa Festival and Higashi Kokusai Taisen Shrine Palace festival in line. In February 2004, "Sahara's Festival Event" was designated as an important intangible ethnic cultural asset.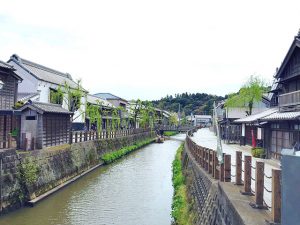 [引用]http://www.timesclub.jp/sp/tanomachi_ex/chiba/index.html
Well, the Tone River of a large river flows in Sawara City (present: Katori City) where the festival is held, and waterways have been used for living and business since ancient times. Especially in the Edo period trade in ship transportation is thriving and the city will be prosperous. From that, gradually the influence of the culture of Edo was born in Sawara and the expression "Yuto Edo was born" was born. The landscape of Edo which appeared in the historical drama is still seen at various places and is not it coming true with the name of "Shogo"? The streets of Kodo may be preserved in good condition, and in December 2009 it was selected as "Important Traditional Building Group Conservation Area".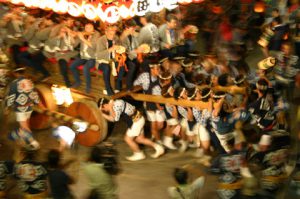 [引用]http://www.city.katori.lg.jp/sightseeing/matsuri/

In the Gion Festival of the main shrine, ten cars run through the town, but the floats are two-tiered and very distinctive. On the large ceiling, we carry hawk and carp made of large dolls and straws such as Sugawara Mamo, Emperor Kanmu, Ota Hijiri etc. The scale is as big as about 10 meters and there is a big presence. And under the big ceiling, the lower seat will be pulled while playing Sahara Hayashi with flute and drum. Although eyes tend to talk to large dolls, please also look at carvings of floats like paintings.


At Sahara 's big festival, various ways of picking up floats such as "rushing", "turning of" and "abacus straw" are also highlights. Why do not you indulge in the venue that a huge mountain car will move with a crawler?

Venue: Katori city, Chiba prefecture
open time:
event date: July 14 (Fri.) 2017 – July 16 (Sun) 2017 / October 13 (Fri) 2017 – October 15 (Sun) of 2017
Remarks concerning the opening date: Katori City Sawara (Summer festival: Honjuku area, Autumn Festival: Shinjuku area)
Access method (other): 【Train】 Get off at JR Narita Line Sahara station
[Automobile] East Kanto Auto Road Sahara Katori 10 minutes from IC, 20 minutes from Daiei IC
【High-speed bus】 Keisei bus · Chiba Transport Hamamatsucho · Tokyo station from Tokyo station Choshi line Sahara station North exit
Get off at Kanetsu Greenbus Tokyo Station from Hokota Station Line to Sawara Station etc.
For inquiries: Katori City Commerce and Industry Tourism Division Tel: 0478-54-1111 (substitution)
Suigo Sawa Tourist Association Tel: 0478-52-6675