Torigoe Festival is a festival to be held in Taito-ku, Tokyo. Every year many visitors come and go inside and around the prefecture, and the number of visitors reaches 300,000 people. Although it is the Torigoe shrine held by the event, it starts from the villagers in 651 dedicating the hero Takeshi Japan as a swan shrine. In other words, it means that it was not the name Torigoe from the beginning. However, the time passed, the name Torigoe Omijin was renamed by Genji's Gensei who was active at the time. Well why did Genoshi reform the name from Shiratori Shrine to Torigoe Omijin? When it was necessary for Genji families to cross Okawa with the role of the ninth year, I came to find a shallow shield safely from the appearance of a white bird flying. Because of this, the name changed as Torigoe Omijin.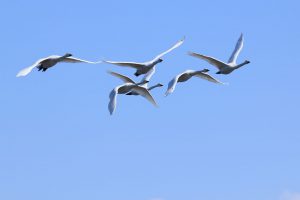 [引用]http://kajiyanokemuri.blog73.fc2.com/blog-entry-1536.html
By the way, at Torgokoshi Shrine 's example festival, your headquarters shrine mikoshi is also a thousandth shrine mikoshi, so if you make it a heavy it is very big with a thousand ponds (roughly 4 tons). It is said to be the most weight in the city from its huge size. However, this Senju Mikoshi has the characteristic that the carrying rod is thick and short. In other words, it is not possible to carry it with a large number of people, and you have to hand over with a small number of people, so weigh less weight per person. Because it will be difficult to disperse the weight and the nature, there are carriers who have a tough expression at the time of sunrise.
Why is the carrying bar short and it is not easy to carry, but there were unique reasons for Tokyo. Actually, the Michiko area contained downtown and there are many places where the width of the road narrows. In order for a shrine mikoshi to pass there, we must compact the carrying stick. It is unavoidable because it is given to the virtue by going round the Megumi area.
And in the night festival of Torigoe after sunset, lights are lit in the archery lights, and the fantastic scenery spreads all over the area. Furthermore, the Miyazu Dunn of Senju Mikoshi is held, and excitement reaches the climax. At this time, it is unique to Torgokoshi Shrine that the vociferous voice resonates with cheers. In fact, at the Torigoe night festival, skirmishes occur frequently in places to carry a shrine. Skirmishes will happen because those who want to play a shogi push a wave of people and strike the sticks. When searching with the Torigoe Festival at the video site, a lot of videos of contents such as fight or battle will be hit. It is said that Edoguchi is fighting early, but it seems that the Torikoshi Festival has a mysterious power to make you feel disturbing even in the Heisei era.
Venue: Tokyo around Taito Ward Around Torigoe Shrine(2-4-1 Torigoshi, Taito-ku, Tokyo 111-0054)
open time: Miyadashi: 6:30 pm Miyairi: 21 o'clock
event date: 10th and 11th June 2017
Remarks concerning the opening date: http://www004.upp.so-net.ne.jp/kab_ra/
Access method (other): · Toei Subway Asakusa Line Kuramae Station 6 minutes on foot
· Osodo subway Oedo line Shin-Okachimachi station 8 minutes on foot
· JR Sobu Line Asakusabashi Station 8 minutes on foot
For inquiries: Torigoe Shrine 03-3851-6033