Aomori Nebuta is a festival to be held in Aomori, Aomori Prefecture. It is a famous festival held in August every year, familiar to the citizens as summer scenes. Aomori Nebuta has also been designated as an important intangible folk cultural asset, and has been carefully handed down to Aomori citizens. It is also a big event that the number of visitors every year is over 3 million people, and at this time it is crowded with tourists.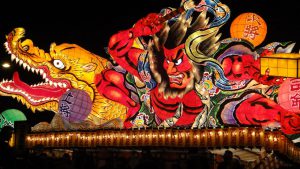 [引用]http://blog.livedoor.jp/tontonkure/archives/31623333.html
There are various opinions about the origins of Aomori Nebuta, but it is said that Sakagutadamura Maro has hidden enemies by hiding soldiers in dolls to kill Ezo. Besides this, origin is not one, such as the Tanabata festival which originated from Tanabata event which transferred the evil spirit that brings disaster to sleepers and people that hinder agriculture to the dolls and shed it to the river and got evil.
By the way, Aomori Nebuta reverberates "Lasserra, Russeller" and a lively cheerful calling. What is raising a crowd is called a huge man (Haneto), with fancy costumes and fans encouraging the festival. Since the participants are allowed to participate if the leapman wears the designated costume, why do not you join Aomori Nebuta by renting the leapman's costume at the costume shop in the city by all means Is it? In Aomori Nebuta, a large humanoid model imitated with bamboo and trees is a sightseeing, and if you look at it closely, your back will come down without thinking of its power. Nebuta is about 7 meters tall and weighs about 4 tons and the staff moves with the force.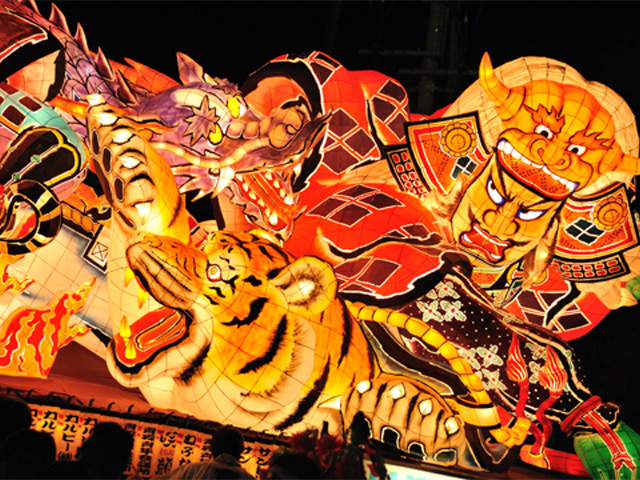 Fireworks are launched in the night sky at night, and Nebuta crosses Aomori Port. Award-winning works gather in one place so let's take it in the pictures. Nebuta's design is various, but it is said that Kabuki-style dolls began to imitate since the Edo period, and that has continued until now.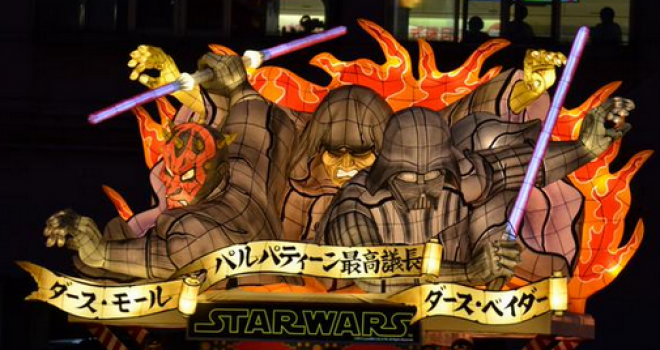 Venue: Aomori Prefecture Aomori City
open time:
event date: Wednesday, August 2, 2017 – August 7, 2017 (Monday)
Remarks concerning the opening date:
Access method (other): In case of train 5 to 20 minutes on foot from JR Aomori station For cars Car 15 minutes from Aomori Road Aomori Central IC
For inquiries: http://www.nebuta.jp/