The Shiba Shinmei Festival is a festival to be held in Minato-ku, Tokyo. There was also a name called Alias ​​Yurandadori Festival, and it was named Shoko Edoko because the period lasted about 11 days. Lara is a disgraceful name, but it does not mean that the contents of the festival were sloppy, in particular. Also at that time, Ise juniper was prevalent, but farmers etc. without money can not go to Ise. So they said that the farmers were visiting Shiba Osamu Shrine, which was popular as Ise in Kanto. We had extended the period of slurping so that these people could participate in the festival.
There is also a name of the Shiba Shingo festival called the ginger festival besides the dandruff festival. Long ago, ginger was cultivated around Shiba Ojinja Palace, which was sold and dedicated in precincts and roadside. Many people buy ginger because it is effective as a medicine, it is said that many stands stand. Currently the number of stalls has drastically decreased, but since it will be awarded as an lucky idea, why not try getting a festival at all? Then another ginger and another one, Chiki Chiki (Chiba) will also be awarded. It is an lucky thing that women 's clothing increases. It seems to be popular among women because it is a lovely lucky.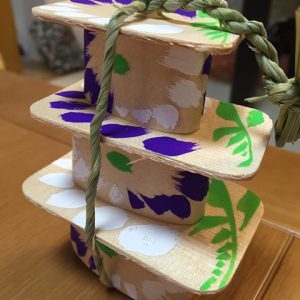 [引用]http://www.imgrum.org/tag/%E3%81%A1%E3%81%8E%E3%81%B0%E3%81%93
In Shiba Ojinjinga where the Shiba Shinmei Festival will be held, coalition handouts will be held in which a large number of shrimp shrines will participate from Megumi area. Hangings fly like "Good, good! Good!", You can see the expressive expression of the clerk.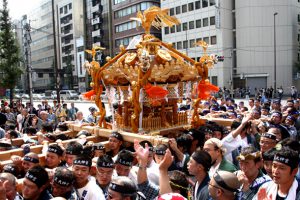 [引用]http://www.shibadaijingu.com/archives
Then, as for the number of consecutive transfers, about 20 shrimp shrines participate, but it is wood gearing of the set group that leads them. In addition, I will raise and lower my shrine mushily violently with passing, and I will also give you at Shiba Ojingumi. At the time of giving up, I will tap the shamisen stick to match the accompaniment, but the carrying hand will show a glittery smile that does not feel the weight.
It is a Shiba Shinki festival held for a long time for about 11 days, but please be careful not to be disappointed later, such as being unable to participate in the festival due to the long holding date.
Venue: Around Shiba Ojinomiya around Minato-ku, Tokyo
open time:
event date: September 11, 2017 (Monday) – September 21, 2017 (Thursday)
Remarks concerning the opening date: http://www.shibadaijingu.com/index.html
Access method (other): JR Yamanote Line · Keihin Tohoku Line
"Hamamatsucho" North exit 5 minutes on foot
Toei Subway Asakusa Line · Oedo Line
"Daimon" A6 exit on foot 1 minute walk
Toei Subway Mita Line
"Onimon" on foot 5 minutes on foot
For inquiries: Shiba Shingo Miya 03-3431-4802