A naked Mikoshi calling spring is a festival in Miyagi prefecture, a festival held on the evening of February 3rd of Setsubun, a 25-year-old male-hearted guy centered on the young man in the lower band, It is a festival that fights the shopping district by carrying a shrimp shrine with wishes such as breath, family safety, and marriage.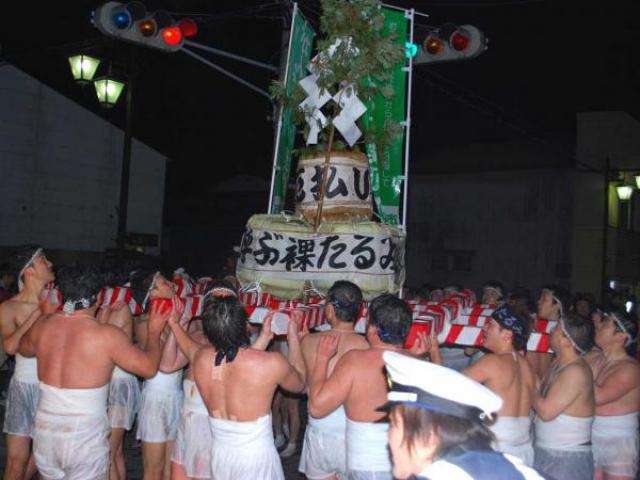 With the leadership of big fan and taiko, "walkie", "washoi!" And walking around a town Kanana for about an hour with a dashing cheek, hand out red and white rice cakes and walk.
From the roadside, a warm cheer and a cold water power are brought in hands and it gets excited.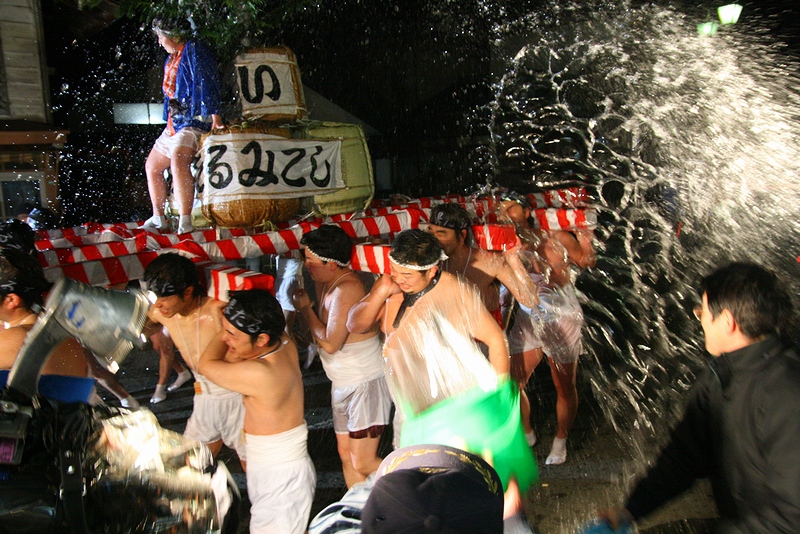 Both the clerk and the audience are excited to forget the cold.

Venue:Miyagi prefecture Kurihara shi Iwato Masaka area (Masaka shopping street)
open time:
event date:February 3
Remarks concerning the opening date:
Access method (other):JR Sendai station → bus 1 hour and 10 minutes, bus stop: get off at Ichinosei General branch, 15 minutes on foot
For inquiries: http://kurihara-kb.net/event/detail.php?id=175